To pay for the annual tuition fees and living expenses at the University of Oxford, I made a crowdfunding website and a transparent bank account.
The total cost for four years of studies is 174 592 GBP, resp. 150 040 GBP for tuition and 24 552 GBP for living costs.
IBAN: CZ81 0800 0000 0020 4777 6243
BIC: GIBACZPX
NEWS
9th September 2021
I no longer have to worry about the funding of my studies.
All I need to pursue a degree in biochemistry at Oxford will be provided by Tomas Cupr – entrepreneur, founder of the Rohlik group, father, and an incredibly lovely person ( regardless of the fact that he will pay my tuition fees out of sheer generosity).
7th March 2021
Only 75 387 GBP remains to cover all four years!
Thank you very much for collecting 60 855 GBP. I feel great joy and responsibility.
I think it is important to say that I did not intend to collect millions from the public with this initiative. I am applying for all Czech and British scholarships, for which I meet the conditions, but even those would cover almost half of my annual costs. Frankly, I only hoped I would be able to get additional funding for the first year. I did not expect such quick and incredible support. I treasure it wholeheartedly, and I hope that the British and European institutions will soon take the initiative to help EU students with the increased costs at leading universities.
I do not include support from Tomáš Čupr in the mentioned amounts, with whom I did conclude an oral agreement.
16th February 2021
Tomáš Čupr promised me that he will financially secure at the first year of my studies!
I will use the support that I am receiving on my transparent back account to cover my tuition fees and living expenses in the subsequent three years of my studies. From the bottom of my heart, I want to thank everyone who has helped me immensely in those last few days — financially, or by sharing my website and talking to me. I did not anticipate the support that I have received, but I am very grateful for all of it. My transparent bank account serves to pay for my tuition fees and living expenses in the 2nd, 3rd and 4th year.
Why these numbers
EU students that are commencing their studies in the United Kingdom in 2021 need to pay the annual tuition fee 37 510 GBP, as stated on the Oxford University Fees and Funding website. Living expenses for foreigners living in the United Kingdom (apart from the citizens of the Republic of Ireland) are required to be 6 138 GBP, as stated on in the Immigration Rules for EU on the UK Government website.
Why I do not have the pre-settled status
I was waiting for an official statement about the conditions for EU students for the majority of last year. At the end of July, the British Government announced that the conditions are radically changing, i.e. EU students are losing the Home status and are now in the Overseas category.
However, in November, a new statement was released. All EU students that apply for the EU Settlement Scheme can retain the Home status. The condition is residence in the United Kingdom before 2021. So (at the time of online interviews at Oxford and a few weeks before the end of the year) I began to turn to acquaintances in Britain with my need to start living there immediately, even though I could not live there permanently as I still had 6 months of Czech studies to complete. I was not able to secure any housing at that time so unfortunately, I did not travel to Britain at the end of the year.
I applied for the EU Settlement Scheme anyway on 8 February 2021, using proof of my identity, possible studies, and invoices for my accommodation in the UK for October 2020. I am waiting for the response. However, I have been notified by a representative of the British Immigration Office that my application will probably be unsuccessful.
Why scholarships are not enough
I am a candidate for the Dr Andrei Klein Czech Scholarship at my college (University College Oxford) which provides 9 000 GBP. I applied for the Bakala Foundation Scholarship and the Palgrave Brown Scholarship at Oxford, which funds the living expenses of a single Eastern European (including Czech citizens). I am planning to apply for The Kellner Family Foundation Scholarship and at least 9 other international scholarship programmes, constituting one-off donations. The scholarship would provide me with half of the necessary finances for the first year, provided I am successful with all of them.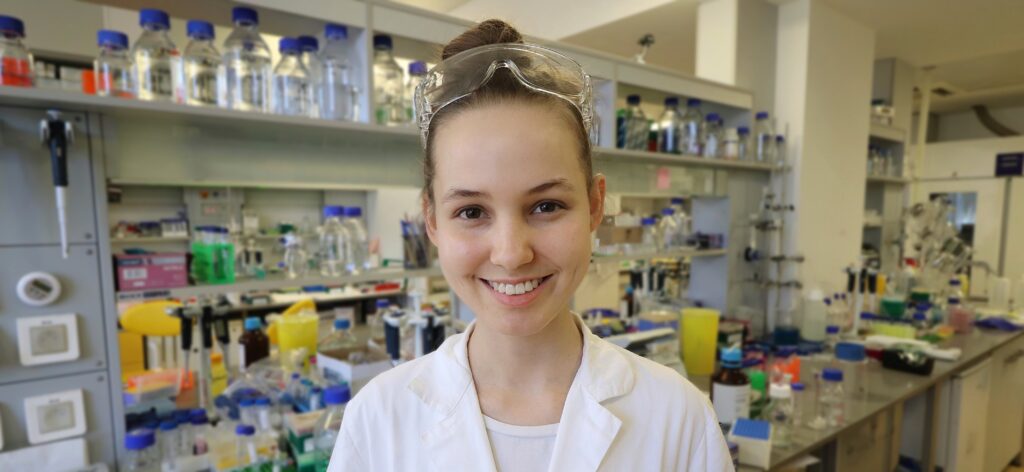 Thank you for any possible contribution, advice and support.
Any updates will be immediately listed above.