How it all began
At the Second Elementary School in my small hometown, Roudnice, I became curious about the science behind pharmaceuticals and discovered my passion for laboratory work at the Chemistry Olympiad. In 2017, I commenced studies at the Academic Grammar School in Prague.
Four years ago, I also wrote a letter to Dr. Evzen Boura. I attended an interview and then joined the Institute of Organic Chemistry and Biochemistry as a trainee. During the frequent visits, I became skilful in protein expression, isolation and purification, using a range of biochemical methods. I started preparing recombinant enzymes for research purposes of our group. In 2019, I contributed to research for the first time.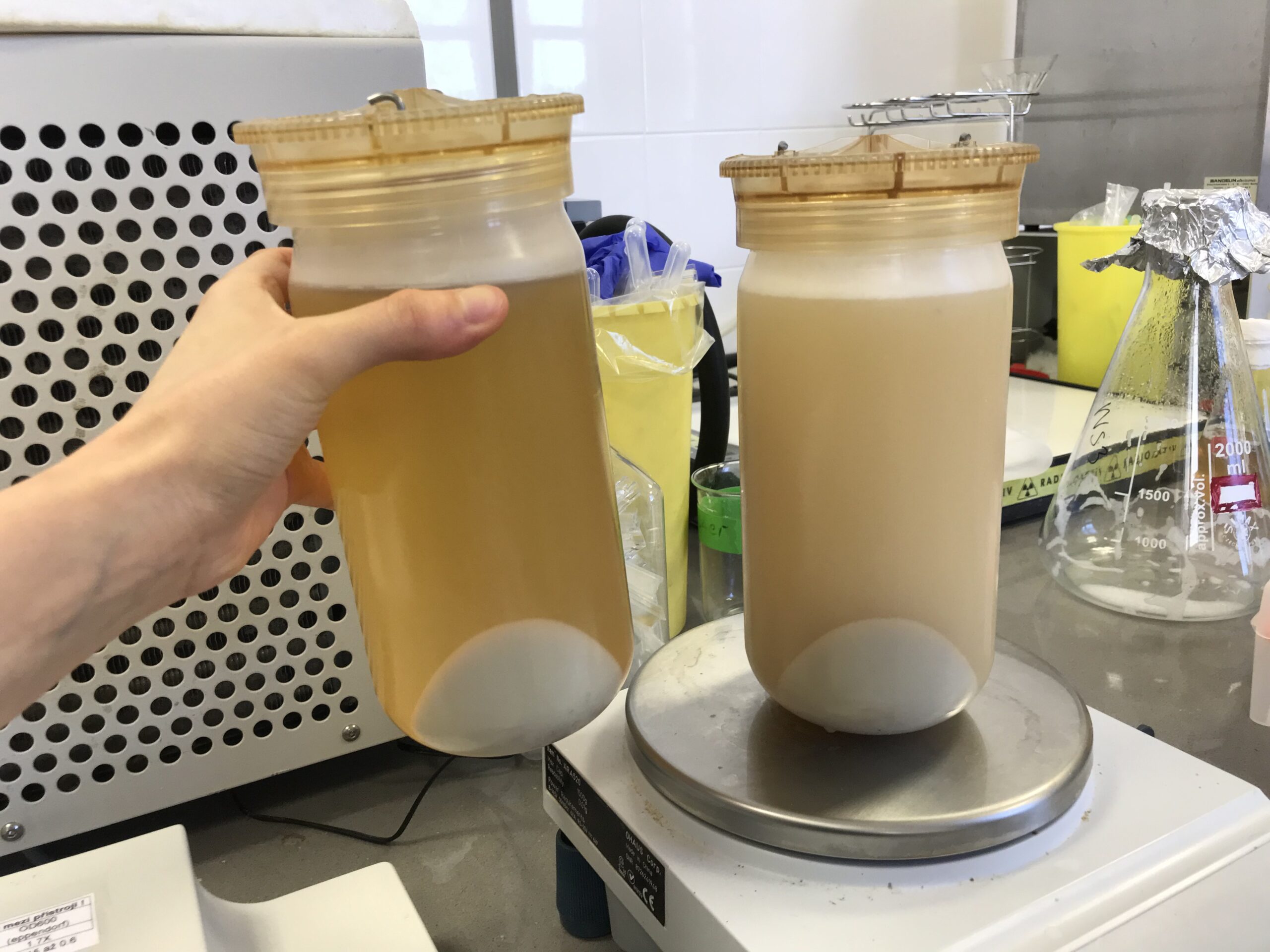 What I have been researching and What I discovered
My first project focused on the DNA-synthesizing enzyme from the Epstein-Barr virus. I optimized the reaction conditions of this enzyme, called polymerase, using fluorescent substrates. This work taught me to construct experiments rationally and interpret their results. Also, it spurred my interest in DNA-governing enzymes.
Last year, I started to study the tick-borne encephalitis viral protease. I became an independent researcher and learned to search for information in scientific papers. Perseverance and creativity were crucial for our work on developing a high-throughput screening assay, based on the FRET phenomenon, for identifying inhibitors of proteases. It was an exciting and challenging task, lasting months of careful refining and repeating. It taught me to learn from failures and improve myself relentlessly. Read my first scientific article.
Currently, I am striving to elucidate the mechanism of the tick-borne encephalitis viral protease, hopefully enabling the design of specific medicinal drugs. To achieve that, I am using mutagenesis and crystallography.
The research group leader, Dr. Evzen Boura, recommended me.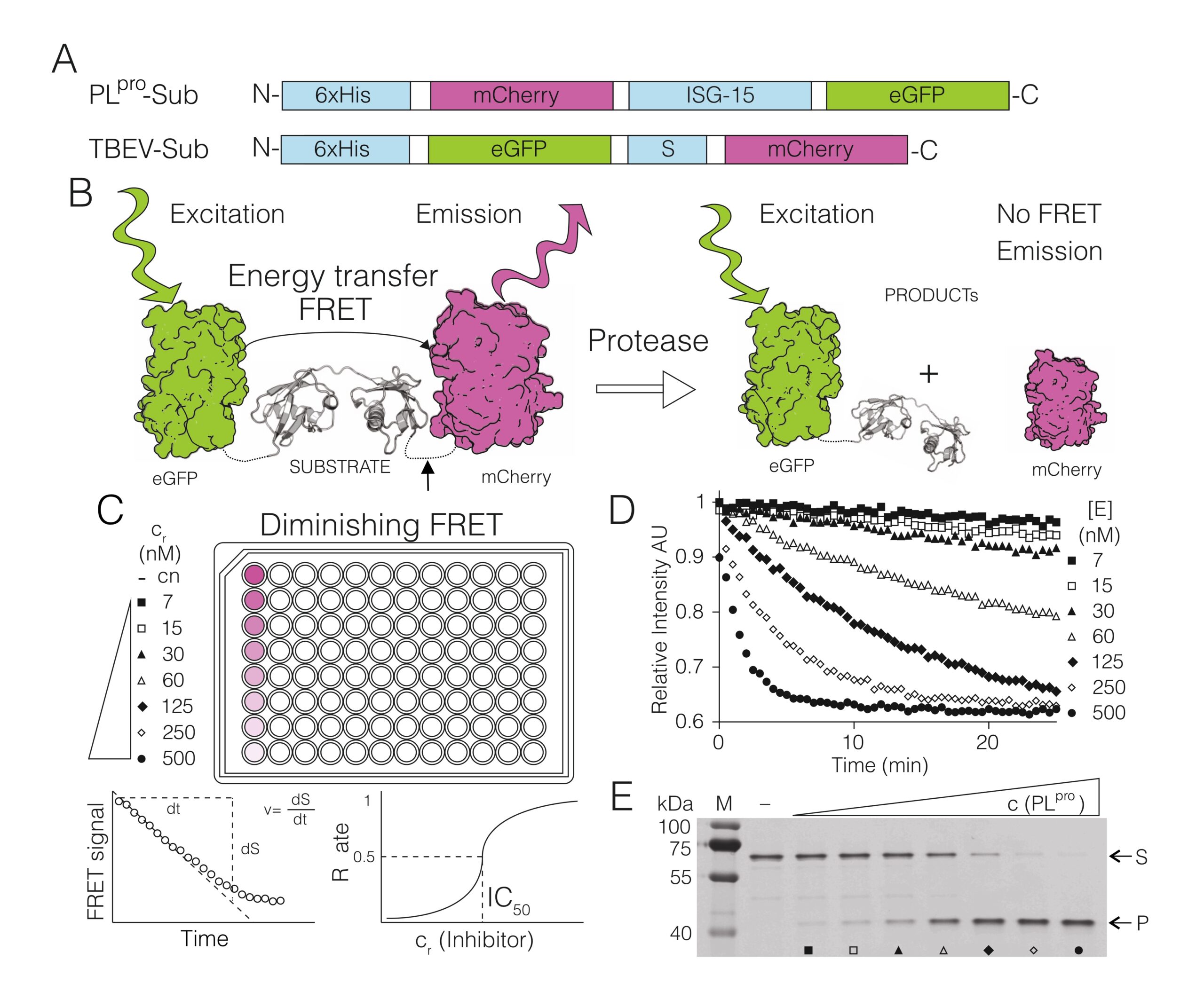 How I reached Oxford
Being constantly acquainted with new principles, I read about them extensively in textbooks. I am especially fond of the "Molecular Cell Biology" by Harvey Lodish et al., "Biochemistry" by Jeremy M. Berg et al. and "Principles and Problems in Physical Chemistry for Biochemists" by Nicholas C. Price et al. To me, most fascinating themes are the interconnections between signal transduction pathways, enzymatic actions, gene expression and disease dynamics. That is why I continued exploring Biochemistry: in National Library of Technology, Nature, Cell, Google, Youtube and more.
The school was no less important to me. I endeavoured to dedicate the majority of my time to studies. As a result, I managed to reach perfect grades in all subjects and external academic opportunities, such as university workshops in Prague. My form and Maths teacher, Dana Trkovska PhD recommended me.
Why Britain and Oxford
On 12 January 2021, I received an offer from Oxford University to study MSci Biochemistry.
Apart from Oxford University, I received offers from University College London, Edinburgh University and King's College London. I was inspired to study in the UK by the excellent structure of their biochemistry courses, focusing entirely on the molecular themes while providing laboratory training at state-of-the-art facilities. Oxford research departments are leading the global efforts towards addressing viral infections and DNA repair pathways. The thought of attending lectures by leading experts in these areas excites me immensely. Moreover, Oxford University is the only place where professors teach Biochemistry actively through the tutorials – weekly sessions between one professor and 1-3 students that provide an opportunity for personalized teaching.
The unique module-free system also appeals to me vastly. In Oxford syllabus, all subjects overlap and intend to build our understanding of the whole picture of Biochemistry. Moreover, the degree involves an intrinsic, year-long research project alongside the best biochemists of Oxford Departments. In particular, Oxford is home to Dr Alfredo Castello's research group, which strives to elucidate interactions between RNA viruses and host proteins. I will endeavour to join this research as a student and scientist, hopefully aiding the quest for antiviral targets.
I have got to experience the friendly and magical atmosphere of Oxford. I am certain that it is the best direction I can take in my journey. Oxford studies will assist me in developing the best abilities and producing research that will matter to society.
My other activities
Week of Science at the FJFI CVUT
workshop Particle Prague
workshop Genetics with Prof Jan Cerny
Advanced Placement Chemistry course at the Centre of Talented Youth
Cambridge English Advanced – level C2 achieved
voluntary teaching of students in my hometown
voluntary teaching of students at the Institute of Organic Chemistry and Biochemistry – Prague 6